ABOUT
PROGRAM
GOWANAGUS
THESMEE
SWASLU
LYCEUM CURATORIAL VOTING
(and PROXY/TRANSFER/EXCHANGE)
WHY BOTHER?
ART MATTERS!
DUE PROCESS MATTERS!
JUDGES ARE NOT ALLOWED TO:
--LIE (MAKE UP FACTS)!
--ALTER DOCKET !
--GRANT MOTION ON NO NOTICE!
--REFUSE TO CORRECT GRANTING MOTION ON NO NOTICE!
--GRANT RELIEF NOT REQUESTED!
--GRANT RELIEF NOT AVAILABLE UNDER STATUTE CITED!
--PREMISE DECISIONS ON NON-EXISTENT DOCUMENTS!
DUE PROCESS VIOLATIONS HAVE NO STATUTE OF LIMITATIONS!
You can get in on the ground floor of the rebirth of a facility that has welcomed the likes of:

Fiona Apple,
Ted Danson,
Amanda Palmer,
Adrian Grenier,
Yo La Tego,
the Knights Orchestra,
a Charlie Brown Christmas,
rocky: the musical, etc.
It only takes a little time to help jumpstart the LYCEUM DUE PROCESS TRAIN.
HOW CAN I HELP?
(0 Votes): Take our online poll & tell us what you think of judicial STUPIDS:
--granting motion on no notice,
--finding Oct. 17 comes AFTER Oct. 26, ...
--granting relief not requested,
--refusing to address jurisdictional challenges,
(10 votes):
Review a few lines in a few documents, a couple of dates therein, note presence of documents, note absence of a documents in a short record and
--Sign, notarize and send us affidavits. (1 vote):
Per use of affidavit in court filing.
(20 votes): --Appearance at hearings or specially designated places/times (a watched judiciary more likely to perform unbiased job). (10 votes): --Per hour flier distribution (places/times TBA).
(1 vote):
--Be first to submit an on point citation regarding these simple judical STUPIDS.
(1 vote):
--Be first to submit to us an act/event not mentioned in the "BEFORE" button.
(1 vote):
--For every $25 spent:
HERE
CULTURE WARRIORS
If you pulled espressos, swept floors, worked, booked, produced, designed or performed at the Brooklyn Lyceum, you get a vote bonus based on the Lyceum involvement in the past to be added to the first accepted affidavit as a Due Process Warrior!.
LYCEUM CREWE = 1 / participatory month.
RUN PRODUCER ENTITY = 10 / week of run.
RUN CREATIVE = 2 / week of run.
RUN CREWE = 1 / week of run
RUN PERFORMER = 1 / performance
MARKET/CONVENTION TABLER = 1 / table day (2/day if booth)
FESTIVAL PRODUCER ENTITY = 20 / festival week
FESTIVAL CREATIVE = 2 / festival week
FESTIVAL ENTRY LIVE = 1 / festival performer
FESTIVAL ENTRY - NOT LIVE = 1 / festival
PUBLIC EVENT RENTAL = 5
PUBLIC EVENT PERFORMER = 1 per each day of performing
PRIVATE RENTAL = 1 / week
ALTERNATIVES
USE/ROLLOVER YOUR VOTE!
Monthly On-Line Vote
OR - Rollover Up to 6 times (months)
PROXY/TRANSFER YOUR VOTE
Have a person/organization you want to help?
Use Proxy to give them your vote (for up to a year).
Use Transfer to give them your votes PERMANENTLY.
TRADE IN YOUR VOTE
All garnered votes can be exchanged for:
--1 Hour Lyceum Staffer time per 10 votes exchanged for any of a growing list of approved causes.
(that works out to be one hour of Lyceum time per accepted affidavit & two hours for each appearance.)
--Votes automatically returned to Lyceum if not used for 12 voting cycles (12 months/1 Year)
VOTING PROCESS
GARNER VOTES
affidavit, appearance, case citation, distribution,
missing act/event submission, purchase.

When the Lyceum has succeeded in restoring its due process rights, or the Lyceum launches proxy sites whilst the battle is fought...

VOTE

--Once a month get an email notice of the events/acts/rentals to be voted upon.
--Via online system we are developing to vote. -OR-
--rollover (like phone minutes) votes up to six times.
--(votes unused within 6 "rollovers" are waived).
SUMMARY: Procedural Due Process MUST/WILL (eventually) triumph over Developer profits
(judicial "thumb on the scale" (Donald Scott Kurtz) or not).
Overturning Brooklyn Lyceum Foreclosure case is simple (and inevitable). no more judicial places to run to, baby, no more judicial places to hide*. (*=credits to law of unintended consequences and Martha and the Vandellas)

The Brooklyn Lyceum

had the Foreclosure Plaintiff

DEAD TO RIGHTS (eight years ago)


as case was statutorily abandoned
(more than 365 days from last date for defendant to answer to date of 1st motion)

based solely on

the Plaintiff provided record that includes ...

Plaintiff implying in motion papers (Oct 2009)


--attached to but not referenced by that Notice of Motion and
--swearing in documents sent to judge (but not filed with court) two years later (Nov 2011)
--and admitted to in papers filed (Oct 2012) in response to
--motion to dismiss complaint as abandoned (Oct 2012)
--and admitted to in oral argument (Oct 2012) the court denies occurred
--but that plaintiff admitted occurred in subsequent papers (Dec 2012)
that Defendants had not appeared or responded in any fashion prior to that initial Motion.

Judge Donald Scott Kurtz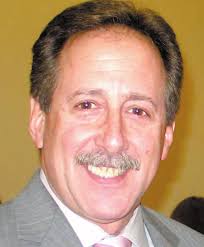 BROKE THE LAW

to let the Plaintiff
continue statutorily abandoned case.

especially given that the Kurtz
used evidence the Plaintiff's
since suspended from the practice of law attorney
withheld in the original motion (Oct 2009)
(but provided to the court
when the motion was challenged (Oct 2012)).

It should be noted
that the years late evidence,
(proof of the Defendants having hired an attorney
who both negotiated an extension of time to answer (April 2008)
& served answers for the Defendants (??? 2009) on the now suspended attorney)

should have caused the judge who has been quoted as saying
"When a case is before me, I try to give it my full attention," -and-
"Some judges would have just read the papers and signed them,"

to look to see if proper procedure was followed ...
i.e. was an appearing attorney ever served the Notice of Motion &
was that Notice of Motion and all subsequent notices of motions facially sufficient?
(one motion served notice to appear a decade in the past).
Judge Reinaldo Rivera
AIDED AND ABBETED Kurtz by:
--failing to address jurisdictional issues raised at oral argument
when Judge Reinaldo Rivera said
"we will get to the bottom of it"
& "the 2nd department has an excellent reputation"
-- making a decision that implicitly went outside the record to support a decision that explicitly went outside the record.
(thereby altering lower docket to insert a Defendant appearance when there was not one on the record.)
-- making up a fact (Oct. 17 comes after Oct. 26) to make it seem as if The Brooklyn Lyceum moved too late when there is never any "too late" date to vacate a decision for lack of jurisdiction (no dispute before the court).
-- using three prongs of a cited case to hurt the Brooklyn Lyceum and failing to address the one remaining prong (did the Plaintiff fail to serve the oredr in the timeframe specified by the court in the order) which was the thrust of the Brooklyn Lyceum defense to a contempt finding.
-- altering appellate record to make Defendant allege "intrinsic" fraud when Brooklyn Lyceum appellate papers clearly allege "extrinsic" fraud ... fraud which induces the court to act absent authority.
Judge Janet DiFiore
AIDED AND ABBETED both Kurtz and Rivera by:
-- failing to correct lower appellate court failure to address jurisictionalarguments raised at oral argument &
-- failing to address jurisdictional arguments raised in response to sua sponte motion by the court.
-- dismissing an appeal PRIOR to addressing jurisdictional arguments.
"JUST US" slips into "JUSTICE"?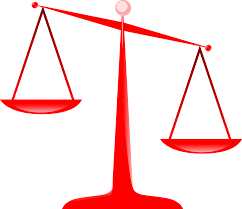 Ruling threw Plaintiff
into retroactive jurisdictional traps:
-- Plaintiff's admitted failure to serve the Lyceum/Richmond attorney ANY papers.
-- Lower court granting relief not requested in notice of motion.
-- Lower court granting relief not available under statute cited in Notice of Motion.
-- Lower Court granting relief in motion where the referenced supporting documents are not attached/do not exist.
-- Lower Court granting relief in motion noticing parties to appear a DECADE IN THE PAST.
-- Lower Court premising a decision on TWO non-existent sworn statements.
CALLS TO ACTION:
Take POLL on judicial actions
VOTE
on cases for next papers,
SIGN
Affidavit about some 5th grader level logic,
APPEAR
when the covid crisis is done,
CONTRIBUTE
(case citation and opinions)
Then help program the Brooklyn Lyceum 2.0!
Pass judgment on Judges not smarter than a 5th grader!!
If a judge:
--can't figure out which is greater of two numbers or
--can't see that the Plaintiff noticed parties to appear a decade in the past or
--premises decisions on non-existent documents, i

how can you trust those judges with things that are complicated?
Take a look at some crystal clear STUPIDS and tell us what you think of a judge who would do these types of STUPIDS.
Crowd-Source legal citations
If you have a legal frame of mind, take a look at the dozen (and growing) brain-dead simple issues that do not allow for any judicial discretion.
We are seeking 100 citations (in any jurisdiction) to support each of the premises that will set the Brooklyn Lyceum free.
If you are first to subit an on point case (even if it contradicts our position), you will earn, if you leave your email address, one Brooklyn Lyceum Curatorial vote.
SIGN Affidavit!
You don't have to be a judge to see when a judge does a STUPID.
Review a couple of dates or a couple of lines in some documents or note the absense of a document from a short record and sign an affidavit that you swear to. Just the facts, no conclusions necessary.
Send us the affidavit(s) and, if they are true to form and content, you will earn some Lyceum street cred via curatorial voting rights you can use, transfer or exchange (ten (10) votes for each accepted affidavit and one (1) vote for each use of the affidavit in court papers).
Appear!, Spread the Word!
In addition to an affidavit, we believe that a watched judiciary tends to do its job more than an unwatched one.
To that end, if you appear at specified junctures, just as an observer, you will get twenty (20) votes.
Lastly, we may need to have fliers distributed at places out and about.
To that end, for each hour of flier distribution, you will get ten (10) votes.
COMING SOON
Keep this from happening.
The Lyceum was floored when Appellate Judge Reinaldo Rivera made up a fact (Oct. 17 is after Oct. 26) after stating at the Lyceum Oral Argument on Sep. 26, 2018, that the 2nd dept. would "get to the bottom" of things because "the 2nd dept. has an excellent reputation".
To stop this madness, we endeavor to review all (2018-2020) Appellate Oral Arguments and review papers and decisions to document such malfeasances and outright lies by the Appellate Court.
PASS JUDGMENT ON JUDGES WHO:
Ignore Jurisdictional challenges,
Grant motions on no notice,
Grant relief not requested,
Find Oct. 17 is AFTER Oct. 26 &
Retroactively alter docket for lender.
refuse to provide court reporter
commit perjury to appellate division
Judge Donald Scott Kurtz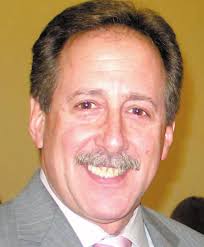 "When a case is before me, I try to give it my full attention,"
"Some judges would have just read the papers and signed them,"
---
Judge Reinaldo Rivera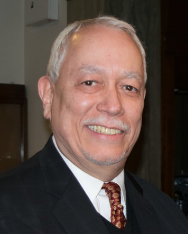 "we will get to the bottom of this"
"the 2nd department has an excellent reputation"
---
SIMPLE THINGS THESE JUDGES EITHER DON'T UNDERSTAND OR IGNORE FOR DEVELOPERS
JUDGE REINALDO RIVERA
"we will get to the bottom of it"
JUDGE DONALD SCOTT KURTZ
"due process is notice and opportunity to be heard"
JUDGE DEVIN COHEN
you have to know what rules you can break
CONCEPT:
--
Laches unavailable for jurisdiction violations
CITE:
--
Laurenzano v. Laurenzano 222 A.D.2d 560635 N.Y.S.2d 668
TEXT:
--
It is well settled that the defense of laches cannot be interposed to defeat the vacatur of a void default judgment obtained in the absence of jurisdiction because laches cannot confer upon a court jurisdiction it does not have (see, Berlin v Sordillo, 179 A.D.2d 717, 720).
Click a button below to reload a new random case
in a topic Kurtz and/or Rivera and/or Rivera and/or Cohen screwed up
(19 topics and counting).
TOSS US A CASE CITATION
SMOKING GUNS (DOCUMENTS)
#1A - NOTICE TO APPEAR IN THE PAST : KURTZ


The Plaintiff served a Notice of Motion on March 17, 2011 for all to appear a DECADE IN THE PAST, on April 18, 2001.


Review a two page Plaintiff: NOTICE OF MOTION TO APPEAR A DECADE IN THE PAST.

Review a two page Proof of Service : swearing notice of motion was served 10 years after hearing motion.

An Affidavit about these STUPIDs we hope you will sign: Affidavit swears you saw a notice dated April 17, 2011 to appear on April 18, 2001, and, that you saw that service was sworn to have been done a decade after the noticed hearing..


The inescapable result of the Judge Donald Scott Kurtz failure to do basic date checks reviewing the facially and jurisdictionally bad NOTICE OF MOTION and proof of jurisdictionally tardy service of the NOTICE OF MOTION is that the sale of the Brooklyn Lyceum is void, right from the start, or ab initio.

Note: the date of the Notice of Motion, from the second page (March 17, 2011) or the vertical date-time stamp on 1st page (2011 MAR 17 AM 11:24) and the handwritten MOTION SUPPORT date on the lower part of the first page (3-17-11).

Note: the date all were noticed to appear (lines 4-6 of page #1) : "the undersigned will move this court .... on the 18th day of April, 2001 at 9:30 a.m. ...".

#1B - SMOKING GUNS (DOCUMENTS)


SMOKING GUN: NOTICE TO APPEAR A DECADE IN THE PAST PROOF OF SERVICE A DECADE AFTER NOTICED HEARING

#1C - AFFIDAVIT FOR THE CAUSE


Any 5th Grade fool could see Affidavit


#2A - APPELLATE COURT JUDGE FINDS 19 > 26: REINALDO RIVERA


In order to rule against the Brooklyn Lyceum, Judge Reinaldo Rivera found that the Lyceum must lose because a cross-motion to have the case declared abandoned by Plaintiff inaction came after the entry of the Judgment of Foreclosure and Sale.

The DECISION IS STUPID because it is makes a case the court was REQUIRED, by statute, to dismiss as abandoned by Plaintiff inaction
can become unabandoned by further Plaintiff action combined with the Court's failure to follow the statute.
The DECISION IS FLAT OUT WRONG on the simple, 5th grader math comparison of two dates.
The Cross-Motion (October 19, 2012) came BEFORE, not AFTER the entry of the Judgment of Foreclosure and Sale (October 26, 2012).


Review a line in a short Appellate Decision(Page 3 last Para, lines 2-3#): "The cross motion was untimely since it was made after entry of the judgment of foreclosure and sale "
Review Motion Clerk date on the Cross-Motion (October 19, 2012) :
Motion Support hand-written date: 10/19/12 AND adjacent datetime stamp of October 22, 2012

Review Date-Time stamp on the Judgment of Foreclosure and Sale (October 26, 2012). Last Page DateTime Stamp: October 26, 2012


An Affidavit about these STUPIDs we hope you will sign: Affidavit you saw that the datetime stamp of the Cross-Motion was BEFORE, not AFTER, the Judgment of Foreclosure.

n
#2B - SMOKING GUNS (DOCUMENTS)


IMPOSSIBLE MATH FINDING: 19>26!
CLERK ACCEPTED CROSS-MOTION ON OCTOBER 19, 2012
JUDGMENT OF FORECLOSURE ENTERED OCTOBER 26, 2012.


#2C - AFFIDAVIT FOR THE CAUSE


Any 5th Grade fool could see (19<26) Affidavit


#3A - REINALDO RIVERA ALTERS DOCKET TO AVOID STATUTE


COMING SOON

#4 - IMPACTS OF DOCKET ALTERATION


COMING SOON

THROW DOWN FOR DUE PROCESS: SEND US AFFIDAVITS FOR DUE PROCESS


--Read up on the judicial shenanigans, become one with the simple logics.
--Fill out one or more of the affidavits.
--Take to a notary and sign the affidavit before the notary.
--Send the Affidavits to:
Eric Richmond
2107 Regent Place
Brooklyn, NY 11226
Once we have unwound the sale of the Lyceum, we will redeem each affidavit accepted (passing review for content and form) by :
--10 votes for each accepted affidavit,
--one vote each time the affidavit is used in a court proceeding,
--20 votes for any appearance at a hearing, and
--5 votes per hour of distributing fliers/cards to spread the word.

You can use the votes to :
--chime in on programming Brooklyn Lyceum cultural events, or
--you can proxy them to some other person/entity for a period of time, or
--you can transfer them permanently to some other person/entity, or
--you can, when you no longer wish to have votes, trade them in for Lyceum staff time for one of a list of causes.
Out of Brooklyn Lyceum Events

Originally a site for reviewing art away from the Lyceum home...
Now for staging art too! MORE

NEW TAB

-
Out Of Brooklyn Lyceum Events
While we prep for the inevitable return of the Brooklyn Lyceum, the need, nee urge, to see culture in the wild still burns.
If you want to throw us a couple of tickets to an event, we will endeavor to write a review and publish it online at ooble.org, and, if it is a generally positive review, it might get sent out to some social networks and maybe email.
Generally interested in things from Washington DC, to Maine.
Who knows, if we like it you may hear from us when the Brooklyn Lyceum returns.
To get the ball rolling contact us at https://ooble.org/contact.
altering the timeline has unexpected effects
or, you only get the rights you fight for ... MORE

WORSE THAN KOBAYASHI MARU

-
Captain Kirk would have a tough time with Brooklyn Courts
Star Trek's Captain Kirk re-programmed a Star Fleet Academy simulation that was designed to have the Star Fleet candidate either lose his ship, himself and all his crew in battle or lose a freighter (the Kobayashi Maru) in the Neutral Zone.
That was a situation no one could win, a Catch-22. In Brooklyn Courts we have a worse situation, judges re-programming (altering) the docket to avoid what the record and the abandonment statute, CPLR 3215(c) required, dismissal of the case as abandoned.
The Brooklyn Lyceum, aka Public Bath #7 (by Raymond Francis Almirall), a community fixture for 20 years as a theater / cafe / gym / batting cage, needs your help, a couple of affidavits, and, if it works with your schedule, an appearance here and there to let the courts know someone is watching.
The courts (lower and appellate), in an ill advised attempt to short circuit due process for the Brooklyn Lyceum (made up multiple dispositive facts, selectively quoted caselaw, altered the docket for the benefit of the Plaintiff, ignored attorney perjury, ...), created a winnable battle for the Brooklyn Lyceum in that, under the altered record:
Plaintiff failed to serve initial Notice of Motion (or any papers whatsoever) on Lyceum Attorney.
Plaintiff Notice of Motion cites, as the required document, an affidavit that does not exist.
Plaintiff Notice of Motion dated October 13, 2009 cites non-existent, and impossible, October 26, 2009 Affidavit.
Plaintiff Notice of Motion asks for relief (Judgment of Foreclosure and Order of Reference) under a statute that does not allow for Judgment of Foreclosure or Order of Reference.
Decision by Judge Donald Scott Kurtz is premised on two affidavits that do not exist, one cited to by the Plaintiff in the motions papers, and, one out of whole judicial cloth.
Same Decision grants relief not requested in Motion (Judgment of Default) and relief not available under the statute presented as the basis for the Motion (Order of Reference).
Another Notice of Motion, to foreclose on the Lyceum, notices everyone on March 18, 2011, to attend a hearing on April 17, 2001, A DECADE IN THE PAST!!
HERE IS HOW YOU CAN HELP:
Read, and mentally process, all the tabs. We know it will take some effort, but the payoff is worth it. If you already believe us and want to dig right in, read and become one with the 4 RED tabs.
Sign & send a couple of affidavits regarding what you have processed regarding the bullet points above.
If it works with your schedule, show up at a hearing on occasional basis.
Or, if direct participation is not your bag, buy things from brooklynlycem.com/viewart or roxysteeparlour.com .
Or, if you just want to help in the least involvement way possible, give $$ to the cause (https://brooklynlyceum.com/viewart/5) that may entail a new attorney and two projects to help keep this from happening to other people.
THE PAYOFF: Convert your affidavits and our use of your affidavits or your appearance at some hearings or your contributions into curatorial voting rights when the Brooklyn Lyceum rises from the ashes. Help program a venue that has seen the likes of Fiona Apple, Amanda Palmer, Vernon Reid, Yo La Tengo, Marc Ribot, Jose Gonzalez, and scores of others.

Old Guard still standing ...
--Illinois COVID-19 questions answered: Should I let my child play sports? Why should I hold on to my
--'Just jump in. I will help you get to the hospital.' Man in the Tesla tells of dramatic moments afte
--Public health official says Cook County 'will not hesitate' to impose further COVID-19 restrictions
--EU Sees Possible Link Between AstraZeneca Vaccine and Blood Clots
--Historians Say France Was Not Complicit In Rwanda Genocide, But Did Turn A Blind Eye
--King Of Jordan Issues Statement Concerning Royal Feud As Stress Among Citizens Rises
--Biden's Tax Plan Aims to Raise $2.5 Trillion and End Profit-Shifting
--What's in Biden's Tax Plan?
--Reversing Trump, Biden Restores Aid to Palestinians
--Facebook does not plan to notify half-billion users affected by data leak
--'Strong' evidence found for a new force of nature
--A third of COVID survivors suffer neurological or mental disorders: Lancet study
Indie news of note ...
--After Miami, won't more arenas devote sections limited to fully vaccinated fans? In New York, watch
--Will sports-and-entertainment arenas get federal grants as "Shuttered Venue Operators"? Unlikely, bu
--The pre-backlash to the Nets' potential title, and the (limited) backlash to star Durant's nasty wor
--The Broken Front Line
--The Emergency 911 System Where Callers Still Don't Always Get Proper CPR Instructions
--I Received Tips to Look Into How a Hospital Treated Premature Babies. Getting Data Was Nearly Imposs
--Suspect Allegedly Shot Girlfriend, Called 911
--Merrill Stumps For Early Voting, No-Excuses Mail-In Ballots
--Skappo Adds "Bottega" To Eatery
Science feeds of note ...
--NBA Partners With Biometric Screening Company To Allow Full Capacity Arenas Next Season
--Polish Blogger Sued After Revealing Security Issue In Encrypted Messenger
--Google Illegally Tracking Android Users, According To New Complaint
Evolution feeds of note ...
--Editorial: From Meristems to Floral Diversity: Developmental Options and Constraints
--Ultrabithorax Is a Micromanager of Hindwing Identity in Butterflies and Moths
--Complete Metamorphosis in Manduca sexta Involves Specific Changes in DNA Methylation Patterns
---